Well I wasn't wrong! The Humble Voxatron Debut now has two more games within it, which include The Blinding of Isaac and Blocks that Matter.
Of course anyone that bought the Voxatron Bundle before will automatically get these two games if you visit the website again, plus they can also be redeemed on Steam as well!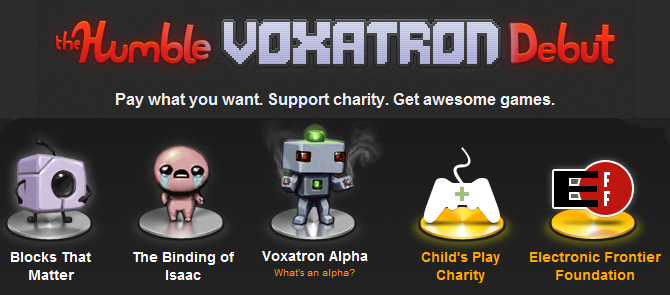 If you were umming and ahing at the bundle before don't even think for a second longer and just go buy it now! All you have to do is pay the average price to get these two included and currently that's only about $4 which is nothing when you're getting three amazing games.