So I got a new t-shirt, it's been a while but I bought one the other day off Qwertee and as they're the only UK based daily tee website at the moment it meant I received it fairly quickly.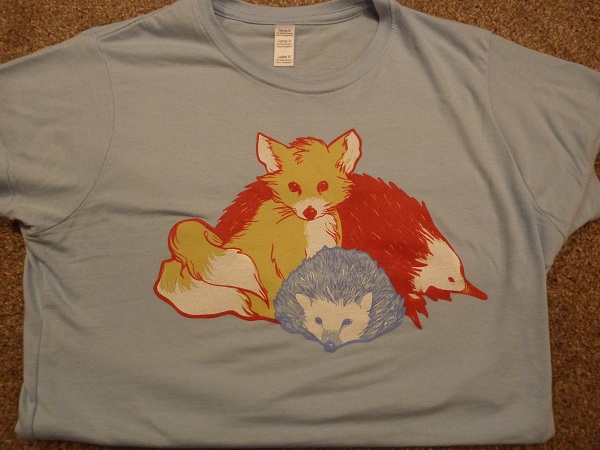 For any of those out there who are familiar with our spiky friend it's a play on Sonic, Tails and Knuckles in a more realistic form, I've seen the t-shirt around on other websites and I thought I should pick it up.
Plus of course when you order off Qwertee you get a little mini bag of Haribo inside, got some Tangfastics this time round.