When I lived with Charlotte she'd constantly cook dinners up in the slow cooker, but I never had a chance at it myself. The advantage of using one is you then cook meat that melts in your mouth and you can just leave it cooking away for the day for a great meal to come home to.
Well now I've got a nice shiny new slow cooker and I had a go at making a slow cooked chicken korma which came out lovely, the chicken was so tender and the vegetables soft. Plus it's made loads of leftovers that I can now enjoy for lunch for the next few days.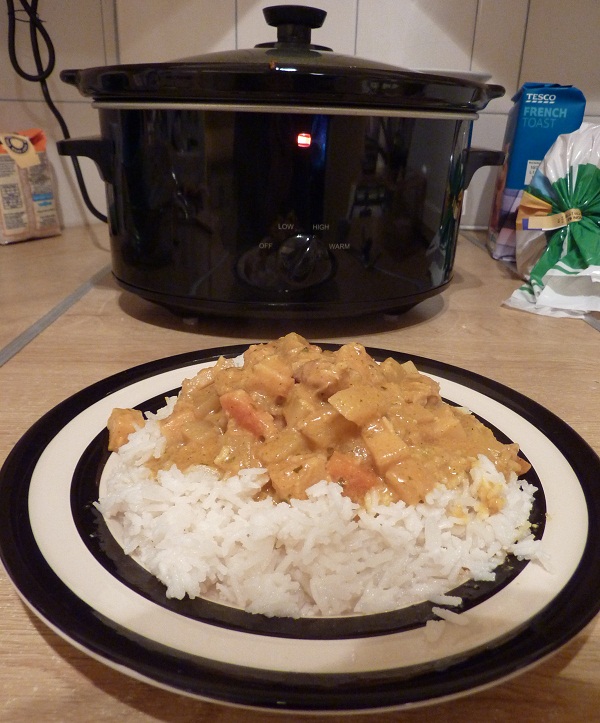 I look forward to seeing what other delights I can make in this lovely piece of equipment.