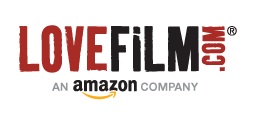 The new Xbox 360 dashboard update came out today, and well I'm a little disheartened on the update, firstly because I was really looking forward to BBC, 4oD and YouTube on my Xbox 360 whenever I felt like it.
I of course was a little disappointed when all that popped up for the available apps was LOVEFiLM, now I don't hate LOVEFiLM, I used to use them for a while during university, they provide a really good service provided you remember to send your DVDs back straight after watching them.
With LOVEFiLM being the only addition I decided to sign up for a trial and give the streaming service a go, having the thought of being able to catch up on a few films while also being able to pop on some classics for while I'm eating, cooking or doing something around the house.
Sadly I was disappointed straight away, not having the chance to do anything I wanted, I can be a real sucker for a cheesy rom-com or a silly comedy or a cheesy sci-fi film. My interest in films is pretty broad so I was ready to be blown away with choice.
This did not happen as after looking through all 50 rom-coms there were a couple I'd heard of, all the rest being rated between 1 and 3 stars. There was a lack of Alien films, or many good Sci-Fi that I hadn't seen.
So all-round I guess I've been left in a bit of disappointment, I would hope that they improve their number of streamable films. However as LOVEFiLM has been available on PS3 for some time now I can't see the service improving a large amount sadly.
I will still keep my fingers crossed for more films to become available on the service though!