Once again another Humble Indie Bundle has appeared, so very soon after the Voxatron bundle. Well this one is extremely awesome and very British as well, as it is the Humble Introversion Bundle.
Introversion are a Cambridge based indie studio that have developed amazing games such as Darwinia and Defcon. If you haven't played any of their games before you now have the chance to pick up all of their released titles and even some cool extra pieces, including the Subversion City Generator and Voxel Tech Demo.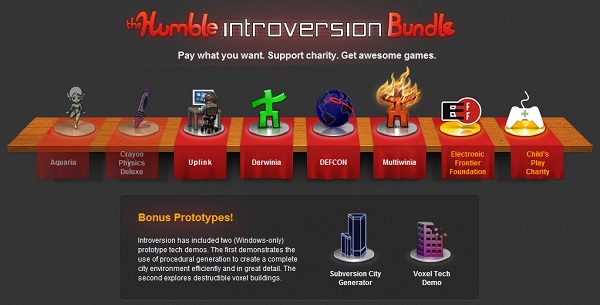 So why don't you give these games a chance, you can donate whatever you want, but they of course would appreciate a little more than a dollar.
Also if you pay more than the average price you'll get a copy of Aquaria and Crayon Physics Deluxe included in the bundle!