To follow on from yesterday's t-shirt and just in time for the release of Skyward Sword, I received a Zelda inspired t-shirt that I'd ordered off Teefury.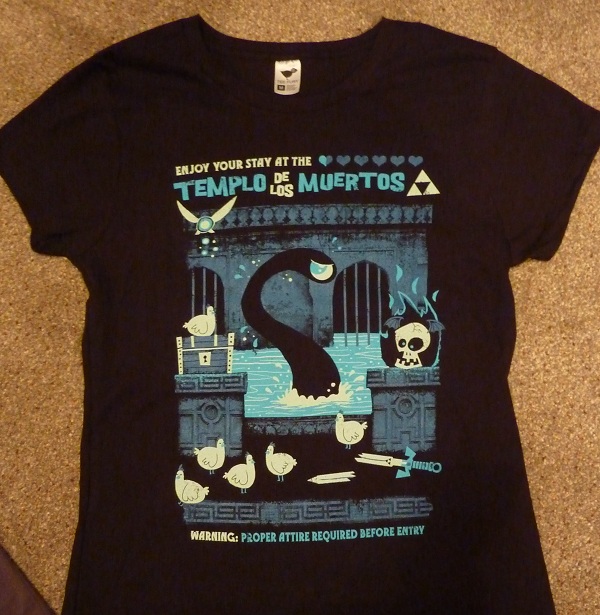 Anyone who doesn't have a soft spot for a Zelda game, it's characters, setting or music I feel must be a little dead inside. Or at least those who are really into games should feel something towards the series. You can't have not tried a Zelda title at some point in your life, especially as the series has been around for 25 years! Just because it's a Nintendo title doesn't make it "for kids" which still seems to be a term used with any title on the Wii or DS.
Well Skyward Sword comes out tomorrow and I'm definitely going to have to wear this top on Friday, hopefully my copy will arrive and I can have a Zelda filled weekend.