My birthday usually falls on a weekend, but this year it's decided to be on a Monday which is alright, but it means I won't be able to spend the day with my family sadly.
So instead yesterday we had a pre-birthday family get-together, and boy is it odd being given presents and have a birthday cake when it isn't actually your birthday. The usual thing of course would be to have the birthday celebration the following weekend but I already had plans. My mum thought it was going to be a little weird having a pre-birthday party and I must say I agree with her.
It was great seeing the family though and spending time with everyone, plus also getting some lovely delicious cake.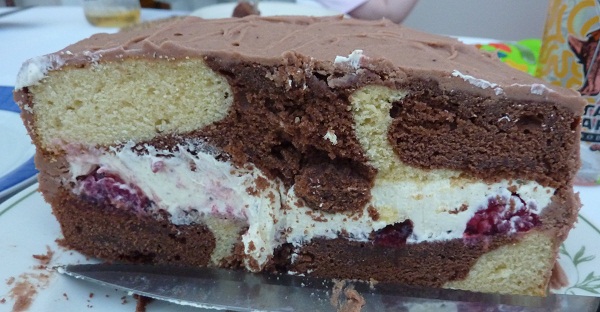 It's just a shame I didn't take the knife away from the cake for the picture!