Don't you just hate them? On many occasions I am taken by them, be it in a physical store down the street or something cheap on the internet I am generally one to be taken off on an impulse. Of course it can be stopped by closing the web browser or not walking around with a debit/credit card which is my usual way of sorting things out.
Sometimes though I really cannot help myself, so last night I became the proud owner of two awesome cuddly creatures, and those are of the Sony cat known as Toro.
Sadly none of his games have ever been released outside of Japan, however that doesn't stop me from owning them and being a fan, so those who may have seen my first one a day post will have seen the following.
This is indeed myself having some fun with my Toro cushion, back when I got it last year off Play-Asia we had a little fun with the cushion having a human body and Toro's head, it was a laugh, and it stuck with me. Hence the more recent photo of me with a Toro head, however it was quite tricky wearing it.
So to sit nicely with my current Toro I'm getting another cushion with a different facial expression. Who will share an area with Toro and my similar Maromi from Paranoia Agent.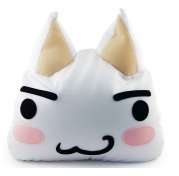 I then also decided to buy something a little larger which is a Toro which is actually 70cm from head to toe.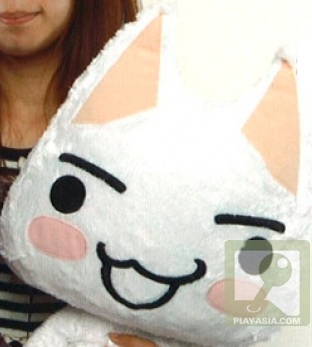 Then finally I found a cute little purse for £5 which was great for replacing my 'starting to fall apart' current purse.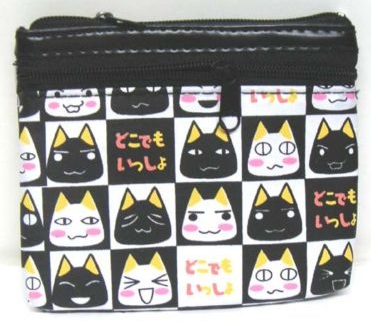 Perhaps it's more than impulse buying, maybe it's on the verge of obsession, either way Toro is one of the cutest video game cats around and something just draws him to me. Also I figure owning cuddly toys when they're in the form of video game characters is acceptable.
Perhaps I'll show more impulse purchases in the future when they happen.