So something that I try to do on Gamercast each week, even though Paul is not a fan, is talking about what I've been playing. I always find it relaxing talking to people about what I've been playing, probably because then I can give an opinion on what I think. Plus it's always nice to introduce people to new games by talking to them about games they may not have even heard of.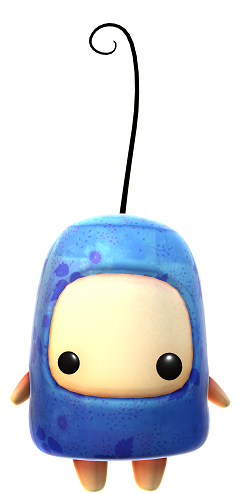 So this week I haven't played too much as I've been messing around with my nice new laptop (must post a picture soon), but when I haven't been doing that my main focus for gaming seems to lean ever so slightly onto my phone (a HD7) but this is also down to spending 40+ minutes each day commuting and I must fill my time with something.
So I finished ilomilo on WP7, I've yet to finish it on Xbox 360, but it's something I'm definitely going to finish. Either way I finished it on my phone and absolutely loved it to death, it not only features some of the cutest characters but it also gives you challenging puzzles. The music is just as amazing and it's a great game to play on the train, except you may find yourself wanting the train to take a little longer to get to your stop.
I've also played a little Crackdown 2: Project Sunburst and some Fruit Ninja, Sunburst is a tower defence that combines bing maps and the freaks of Crackdown that proves pretty addictive to Paul, although my issue with it is that I won't have a strong signal when travelling, so it works better when walking around. Fruit Ninja is then a little fruit slicing game which has been available on other touchscreen phones for a while now, it works really well and provides some fun for a few minutes. However it may lead you to start swearing in public when you mistakenly slice a bomb.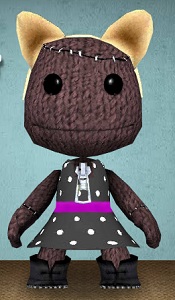 I also turned on the Playstation 3 to play some Little Big Planet 2, the great sequel to the interesting original game. Of course there are lots of things that are similar between LBP1 and LBP2, however so much has changed allowing you even more creation and some pretty awesome dynamic cameras and controllable AI.
I've then spent some of my evenings on the Xbox 360, which has been a big mix of Dead Space, Spare Parts, Microbot and Battle Fantasia. Which all have their own little reasons of me playing them.
Dead Space 2 of course comes out on the 28th of January, and I'm such a terrible person that I haven't finished the first Dead Space, so I'm on that and trying to get it finished as soon as possible while making sure to take in every inch of the game. If anyone has decided not to play Dead Space I urge you to, it's a great rendition of the survival horror genre and has kept me on edge every time I play it.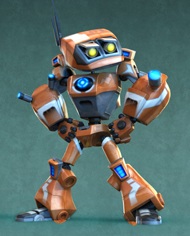 Spare Parts the brand new XBLA (and PSN) title from EA was released this week, and I couldn't wait to give it a go, and I must say I'm loving every second. At times I've come across a few problems, but when I remember that I have x-ray vision so I can get hints, communicating to me what I can do with certain things. You can pick it up for 800 MS points and so far it's worth every penny.
Microbot is of course currently on sale for 400 MS points on XBLA, and I recommend everyone check it out, as it's an interesting little game set inside a person. It follows you travelling through the human body, battling against robotic viruses. It's an interesting dual analogue stick shooter which reminds me of Nucleus, however has more of the feeling of isolation and pressure when in such a small and generally narrow environment.
Then finally Battle Fantasia was a game I got with my new Japanese Xbox 360, which is a beautiful little fighter by Arc System Works, which is so elegant in looks but speedy in the gameplay.
I can see a lot of Dead Space over the weekend, as well as mixed thoughts over what else I should play, I cannot wait!