Fun times were had with Charlotte at E3; I found this while I was unpacking.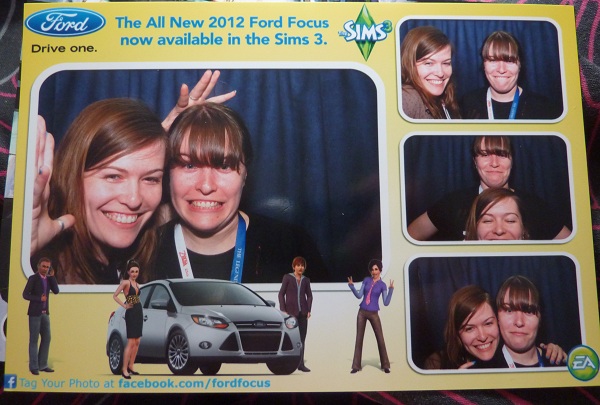 The main flaw with the Sims photo booth was that they didn't tell you which photo was going to be the large one!
However it was nice as there seemed to be a big presence with EA and taking photos which was nice as you could then walk away with a nice little printed memory to look after.
E3 is definitely an experience and I recommend people try and go if they've been unsure of whether to attend or not. Not only are there are large array of interesting games waiting to be played, but there's also lots of lovely people attending the show.