While packing up items and moving I managed to find a few things I'd almost forgotten about, this being one of them.
So if you're a reader of my blog or a friend you may know I was in Games TM a few years ago, well that's not the only magazine I've managed to get my face into, MCV is one of them, and I've actually somehow gotten in there a couple of times now. I just need to get one of my tweets in there too!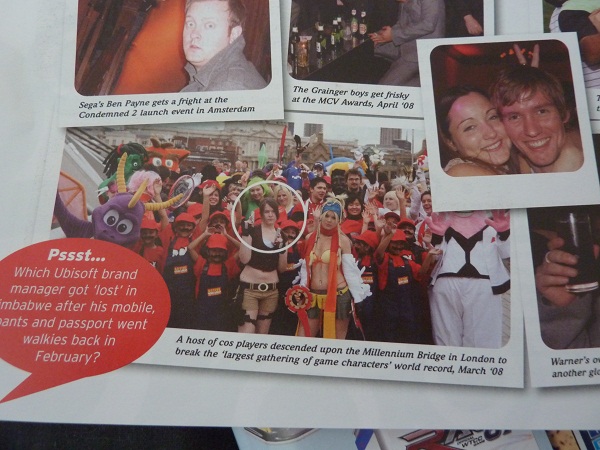 Oh how grumpy Miss Croft is looking...in my defence it was a very cold day! I was in a previous issue as well, as this is a roundup of the year. However I can't seem to find the other issue in my possession, it may just be living elsewhere.