So my Poogie is almost complete, I finished off his little trotters and ears today and all that's left is getting it all together by stuffing these little components and stitching them onto the main body, I've also got to attach his little tail.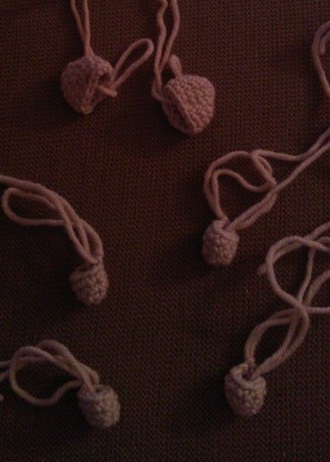 Once these final components are attached that's my Poogie finished, he's easier than others as there aren't any annoying after stitches required for detailing. Plus now if I want to make more I know they're pretty quick and simple to make.
I know exactly what I'm starting on next, while trying to get the final mouth stitches on Sackboy correct. Sadly my next creation I'm going to start on won't be gamey in any way whatsoever *shock* but hopefully it'll be really cute and perfect for what I'm making it for.
The only issue I may have with my next project is that I may run out of a colour of wool that I intend on using, which means I'd have to source another exact ball somehow.