Archimedes was the mother of my millipede babies and was one of the prettiest additions to my tank as she had a beautiful glossy black exo-skeleton and pinky-yellow legs that made her stand out amongst the other millipedes.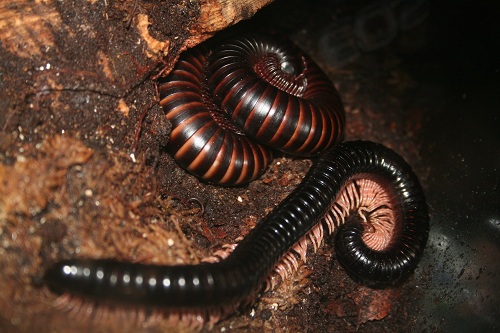 I picked up Archimedes from the Reptile show at Kempton Park Racecourse over a year ago while intending to come home with a Madagascan red I came home with some Tanzanian yellow legged millipedes from the Spirostreptidae species.
I never did actually hold Archimedes other than when I put her in the tank, I will miss seeing her glossy shell running around in the tank.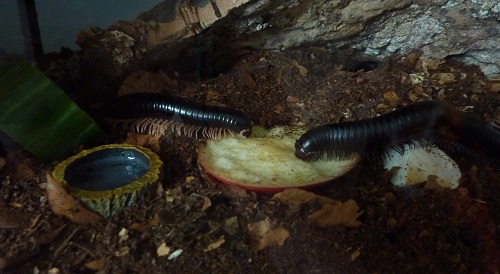 Hopefully from Archimedes breeding with Eratosthenes I'll have some that look identical to her, or a mixture of the two. The babies are growing at a fairly fast rate so I look forward to having some slightly larger millipedes running around the tank like little trains. As with the lack of big ones now the tank looks a little bare.