His pieces are finally all stitched together and he's one object now, yay! Sackboy lives! I haven't given him a mouth yet or decided on what to do about the zip, but I reckon he looks pretty cute. Annoyingly the left hand does look pretty crap but I managed to get his limbs attached ok.
I thought I'd add in this picture too as it gives a better sense of scale and how big he actually is, I felt he looked slightly cuter in this picture too, so I couldn't not include it!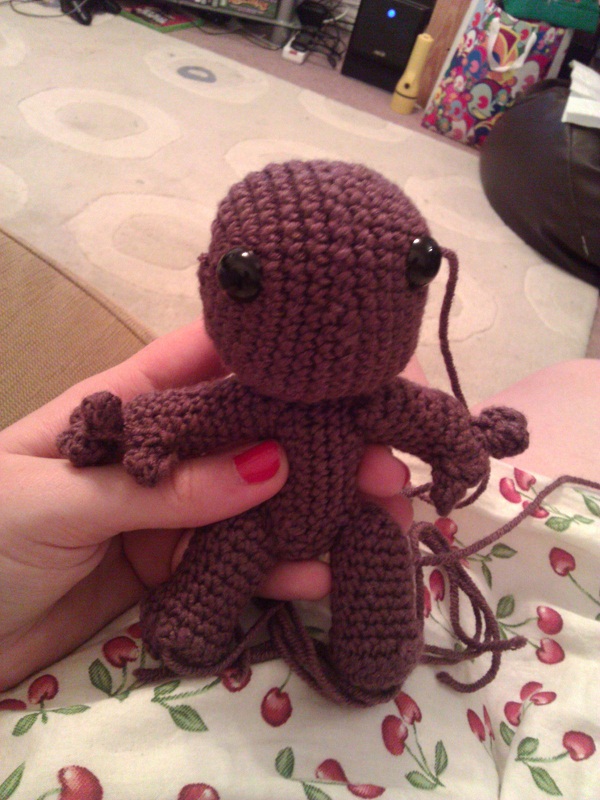 I did end up making his eyes a little too far apart but he still looks cute which is the important thing. Now my main priority is getting his smile to look right.