So after being enthralled by some previous Batman/Joker shoes that I spotted in Crawley. I did a little digging around and found some that perhaps aren't better by any means, but are definitely just as good and in some ways better.
Mainly because I prefer the low style converse and not high-tops, plus Mr E. Nigma is a pretty cool character, so I just had to get myself a pair.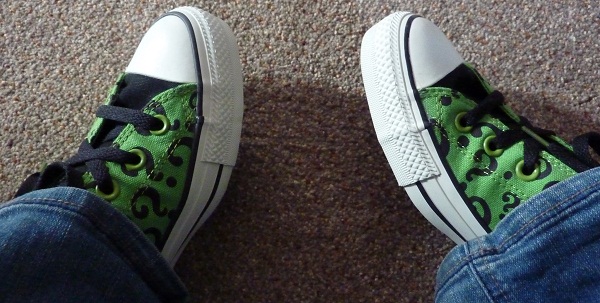 Perhaps I'll get the Batman/Joker ones at some point in the future, but for now these are pretty awesome enough to keep me happy.