So I felt like making some cookies today, which will be making their way with me into work on Monday to share the yumminess.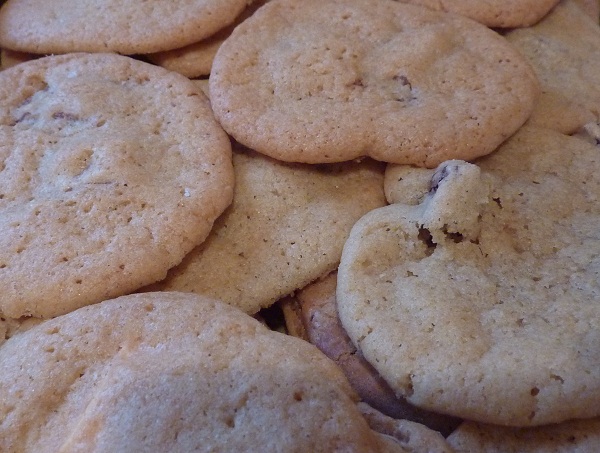 These were the first things I've baked with the oven in my new place, and it's a gas oven which I'm not 100% used to yet after these not coming out as chewy as I would have liked.
It also didn't help that I was missing loads of kitchen utensils that I hadn't realised; it then meant I had to make a few substitutions on the fly which increased the time to make them. These included not being able to melt butter in the microwave, mixing everything in a small bowl and being careful not to spill anything. Plus my favourite of all, using a tea strainer sized sieve to sift about 400g of flour.
Overall with the mess made making them and the very long prep and baking time they turned out ok.