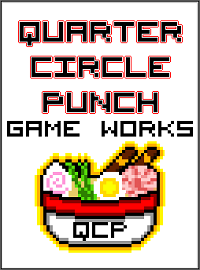 So on October 25th a new game is going to be released for iOS, of course this happens very frequently and isn't something to be surprised about.
But this time round it's something I'm quite looking forward to, which doesn't happen much with iOS as usually it's almost impossible to find out about the development of iOS games prior to their release.
Well the game I'm looking forward to is Wonton51, the first game from Quarter Circle Punch Game Works.
Wonton51 is a horizontal/vertical side scrolling schmup, dependant on which way you prefer to play. The controls seem to be pretty simple which is slide to move and tap to shoot.
With a lack of schumps and games made for gamers out there I'm looking forward to see if I enjoy this little game, which will hopefully shine amongst the masses of crap on the marketplace.