So I was just feeding the babies and a couple had been exploring around the tank and managed to try and sneak their way out while I was putting some cucumber in, so I thought I'd have a little company while using the Xbox 360. Apologies for the slightly bad quality photo, I took it on my phone (with flash) as opposed to a nice camera like I usually would.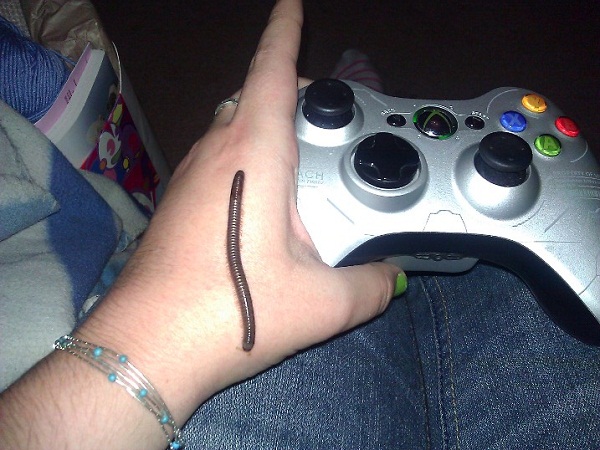 Sadly this little fella doesn't have a name, mainly because he/she looks pretty much like the other 30 odd in their tank. Some are slightly bigger but they're so similar in look I don't think I can individually name them. I could always just throw names at them when I feel like it, but that seems a little pointless. Plus if I were to stick with the Greek philosopher style naming convention I'd either run out of names or just keep forgetting them.
I know I shouldn't be but I'm actually really looking forward to, and getting quite excited that it's the AES show this weekend. I know I shouldn't but I may buy a new baby to pop in with the little ones, just for a little change of colour perhaps. Nothing too exotic, but it'd then be nice to have a little more cross species breeding if they felt like it.
Any bug lovers or potential lovers should definitely pop to the show and check out just how many beautiful varieties of insects and arachnids there are out there. I know a lot of families take their children so they can see them, as opposed to buy them some exotic creepy crawlies.