Now these guys aren't mine, they're Charlotte's but they say hi!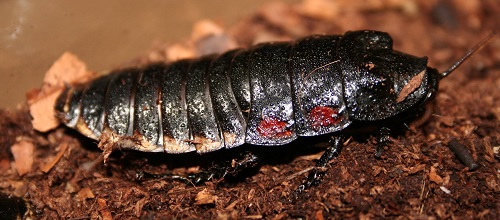 I believe they're Tiger Cockroaches and she now has five of them, they're super cute and will only hiss if you provoke them. Charlotte had always wanted some cockroaches and she's finally got some which is great!
They were purchased at the AES expo the other day and seem to be enjoying carrot and hating mushrooms. Sadly they're no Question Mark Cockroaches, or E. Nigma as I'd call them should I have any, but they're still pretty cute.