Took long enough! However to be fair the lovely man I purchased it off, on eBay did have to wait for them to come in before he could send them out, so I don't mind that much.
I remember Techland from back in the day, it wasn't really that long ago but I remember Chrome being released, which I suppose was quite a while ago for the team in Poland and then since then they have of course worked on the Call of Juarez games.
Well after originally being announced years ago it's out now and I pre-ordered the Polish Gore Edition/Survival Edition as you can see below.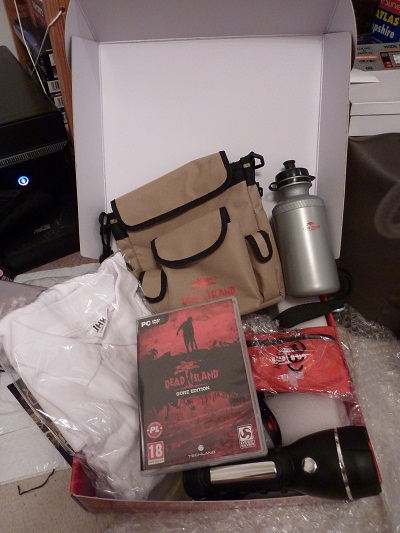 Hopefully I'll find some spare time over the next few days to install it to firstly have a play, and also see if it's got English on the disc, otherwise I suppose I'll be listening to some Polish zombies and survivors, which I don't really mind that much, I just won't be able to follow the story sadly.
Annoyingly though not all the items in this edition are labelled with the Dead Island logo making some components feel a little shoved in. But I'm happy to of gotten a copy of it and look forward to using the bag in the near future, as it has lots and lots of different pockets.