So day two rolled around and I was starting to wish I was staying in a hotel as opposed to going back home each night. I was feeling a bit tired after getting home late and was hoping I'd perk up a little during the day. Sadly that didn't really happen as I was a walking blob of sleepy Catherine for the main portion of the day.
There was a lack of game playing on Saturday as I was busy with other things, so I won't mention any game names except for Skyrim as I popped in very early to make sure I'd get a quick go on it.
I did make sure to attend the Tim Willits '20 years of id' talk which was great as it meant I could say hi to Mr Willits again, he really is such a friendly guy! The talk itself didn't contain any information I didn't already know about but it had a great atmosphere. Plus the montage video had the Doom 3 theme by Tweaker as the music track which was pretty awesome, I used to leave Doom 3 on the main menu to hear it all the time.
As well as the talk I managed to pop back over to the Awesomenauts area and the indie games stand and go to a Little Big Planet meet up to show them the Sackboy I'd made Charlotte, and was given a lovely t-shirt in return, although I had to tell Spaff he wasn't allowed to keep the little Sackboy.
In the end I actually came home with three t-shirts and met the infamous Spider-Toast avatar user from twitter, the one and only bbodd. As well as some more confirmation on just how tiny the games industry is in the UK as everyone seems to know at least one person I've worked with on average.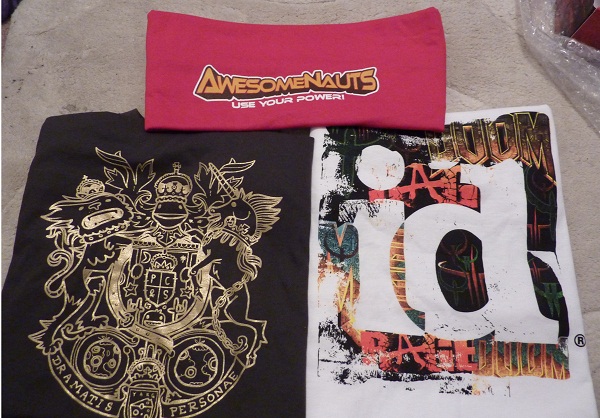 Saturday was a pretty good day, although I can imagine Sunday may be slightly more fun if I can drag myself out of bed nice and early.