With the recent deaths of Socrates I decided I should give my baby millipedes a clean out so they were growing up in a cleaner environment. I'd already cleaned out the tank a few months back after I'd figured they'd grown big enough for me to do so.
Sadly as their tank is as large as it is, it means cleaning it out while being gentle takes about 5 hours. Especially as I had lots of soil in the tank, however with just the babies now I decided to put only three packets of bug bed in the tank which got it up to a good height without there being as much as I usually put in. I also threw out their old piece of wood as it always made it hard to get around the tank when it was in there, so I broke off the top and popped it in.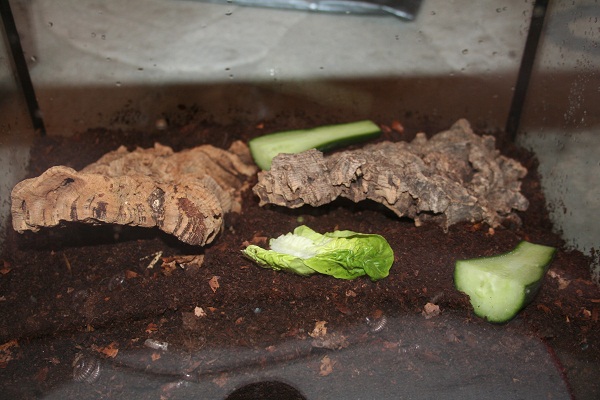 While cleaning the tank I also found this little fellow which means at some point a few more babies were born as I found two tiny millipedes of around the same size. I carefully made sure to not handle them too much or pick them up, which is why he's on a little piece of dirt. It's probably the smallest millipede that I've handled but I wasn't just going to leave him in the dirt and throw him away.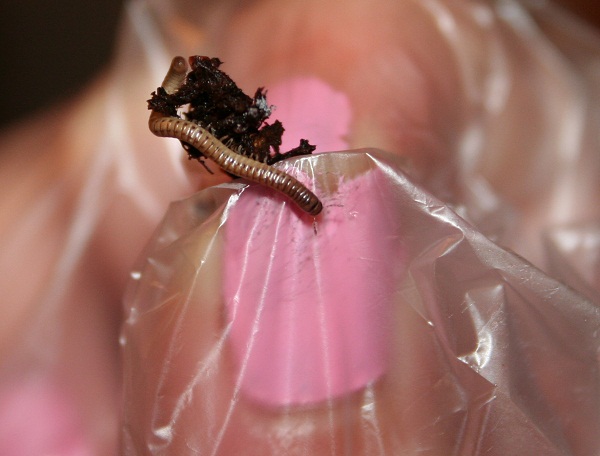 I found quite a few of the batch of babies from last year, stupidly I forgot to count them, so I'm not entirely sure on the number of them, but I'd guess about 20-30 have survived, about five or six of them were starting to shed or had just done so, so I'm hoping that they'll survive through it.
Then I also thought I'd share this image of one of the babies that I took a few days ago when feeding them, they're really growing up quite quickly. Also from their colour they're looking quite similar to Archimedes so fingers crossed they shed a few more skins and gain a glossy look with deeper yellow/orange legs.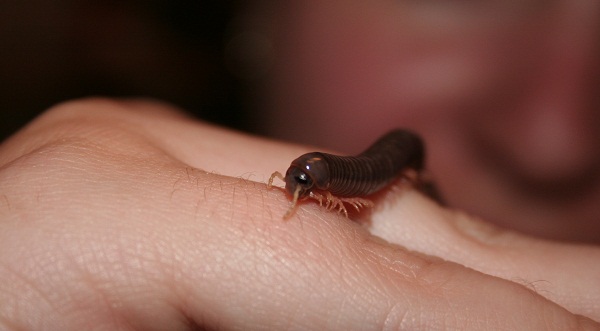 The AES Entomology show is coming up on October 1st and I'm hoping to attend again to get some more bug bed as well as check out some of the species that they have at the show. I probably won't come home with some more peds unless they're captive bred. As exotic beautiful millis just seem destined to die when they've been wild-caught as it's almost impossible to simulate the environment they grew up in.
If there are some captive bred babies I may be tempted though!