Been waiting a while for this as Super Meat Boy hadn't had a retail release up until now!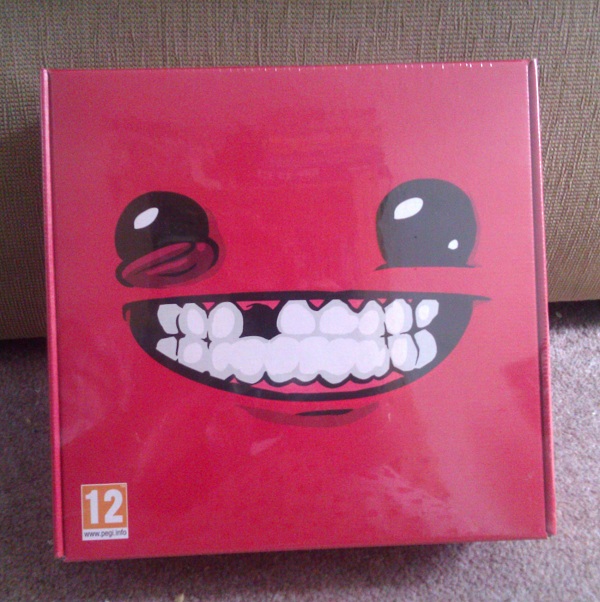 It's the Super Meat Boy Ultra Rare Edition which features a t-shirt, poster, sketch book, soundtrack and exra characters for in the game. I highly recommend you pick this up for the cute sketchbook and poster. So if you don't really want an XL t-shirt you can pick up the Rare Edition to get all the other extras.
Its mega cheap as I only paid £15 off Amazon for it or you can pick up the Rare Edition cheaper. So go on, support the more independent developers and Lace Mamba Global and pick up a copy!