So the theme was announced and it's Escape, before working out any idea of what my game was I decided to have some super yummy Onken 'Creamy vanilla with chocolate flakes' yogurt with a few juicy raspberries, it was a great start to my day so I'll make sure it's my breakfast for Sunday too. Ludum Dare while being about game development is also about the food you eat for fun. Plus then you can gawp at other participants' food and then decide to make something for yourself.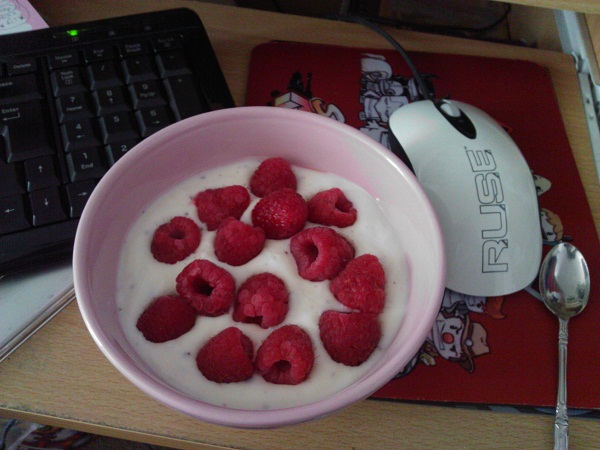 After deciding on my idea I had to pop out to get some shopping so that took an hour or so out of my day but afterwards I got deep within the development. The game is based around a simple fighting fantasy style premise but with less text and more storybook like teemed with cute illustrations.
Below I've got one of my test pages for the book, it's very basic and lacking in imagery but it all seems to work ok. The screen resolution I've decided on is 384x512 which I figured was a nice page style size while still keeping the game small and concise.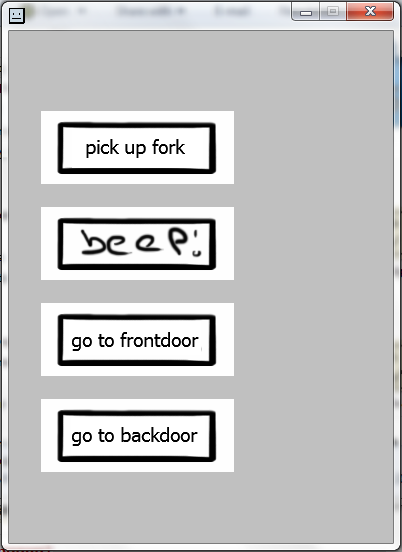 I've got lots more to get working within the game, making sure all the variables are hooked up correctly and triggering at the correct times when taking and using items. Plus of course all the art for the game, but art always gets completed near the end as there's no point having art with no game.