I popped into Claire's Accessories to pick up a new hair claw (if that's what they're called, I have no idea) as mine had broken. While having a search around I stumbled across the cutest little robot necklace dangling on the wall and just had to pick it up as well.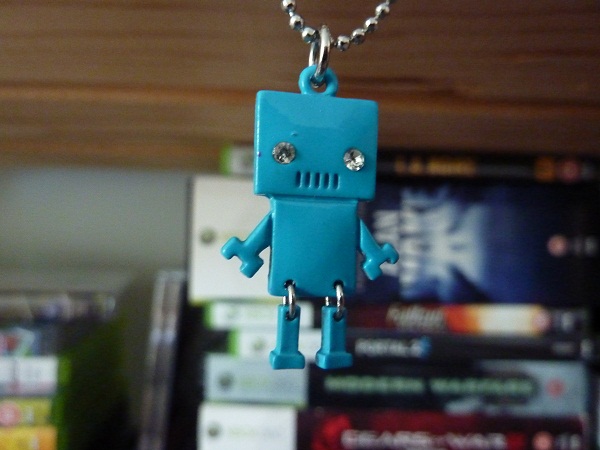 He was pretty cheap at about £4 so if you're into robots too I recommend popping in and having a look at what I imagine is called their "geeky" range. There were also some cute banana necklaces and other types of food with eyes also.
Being a fairly cheap necklace I'm sure his eyes will fall out over time but he'll still be just as cute. Plus he can always be taken off the cheap necklace and put onto a nice silver one instead.