So as most will know, London and parts of the UK were hit with riots, rendering people homeless and without jobs, sadly with a Tory government that cuts the things that benefit the poor, things like this happen.
That or kids feel like revolting and nabbing some free stuff while they're at it, I feel sorry for all the people that have been affected by it and I hope that the towns can mend themselves once these riots are over.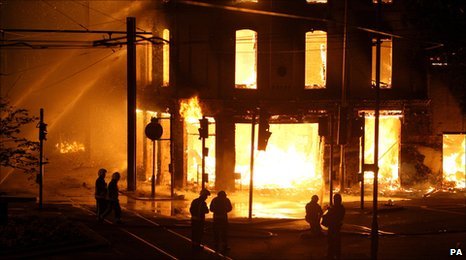 I also hope that the riots didn't affect anyone visiting the UK and it doesn't change their opinion of our country, it can be crappy in places but we've got some pretty cool places too which make it a lovely place to visit as well as lots of points that make it a great place to live.