Here are Sackboy's arms, they weren't too hard to do but did require a little more than the plain stuffing of the other pieces as I had to sew his fingers in half to have them more Sackboy like.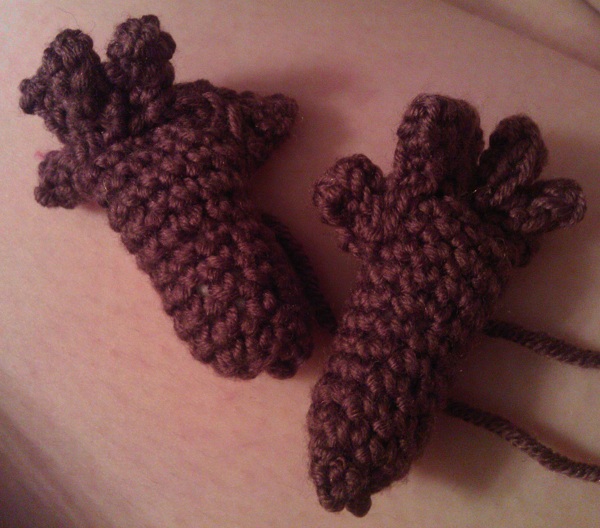 I think they've turned out pretty cute, which is great! Although the left arm looks a little funny as the thumb was a bit too far away from the other fingers, so I tried to pull it a little closer which makes him have less of a thumb.
Not long to go now until he's 100% complete.