Myself and some others at work decided to do a bake-off at work as a goodbye to someone leaving.
I made some Rum truffles which sadly turned out a little runnier than usual (too much Rum) which meant they went gloopy quite quickly, I even had to put them in the freezer to get them to harden up. But they were still yummy!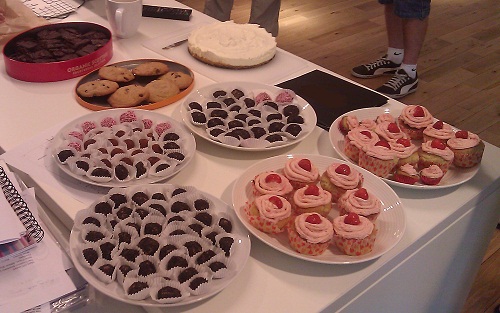 I even coated some of them in pink sprinkles, as well as generic chocolate ones as well as dusted in coca, and instead of making about 50 odd like my recipe stated I ended up making 100! So I made a few too many but the leftovers were great to have with my lunch for the following week.