Ok we have started on the production stage of the game, one part which I'm sure the majority of the group has really been looking forward to. I must say I am really looking forward to seeing all our work envisioned into an actual playable space, especially the orange pads from The Anemone Sea as I really love the design of them.
Well I plan to start off white boxing in the mechanics with Andy, while also rigging the main character and doing a bit of modelling on the side perhaps.
Really to be honest though I don't mind what work I do on the project as I'm always willing to give everything a go.
I'm currently trying to come up with a plan of how we should space out the production of our work, although I feel the whole group needs to go over this plan so we can all decided what time is needed for what. Although in the mean time I've put together a quick planner for us to use and stick up in either E8 or H2 at university.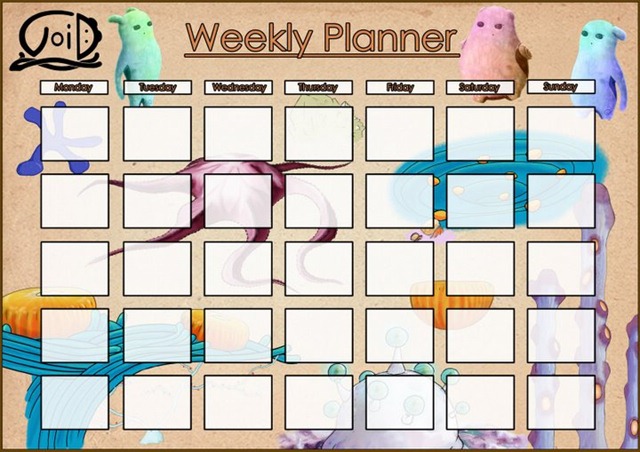 Our deadline is around the start of May, along with us all having to finish and hand-in our dissertations in March as well. I think as long as we put our minds to it, it can be achieved, especially after taking part in the Global Game Jam and seeing what was produced in just two days.
Although i have been devoting more of my time to my dissertation recently so that I can get it out of the way, but that does mean I'll be able to use my time just on working on Void once the dissertation is out of the way, as opposed to worrying about both of them at the same time.