I had a go at making Mince pies for the first time, I've never been a huge fan of mince pies as shop bought ones have an after-taste that I've never enjoyed. Plus as I mentioned previously I wanted to make a change from making gingerbread.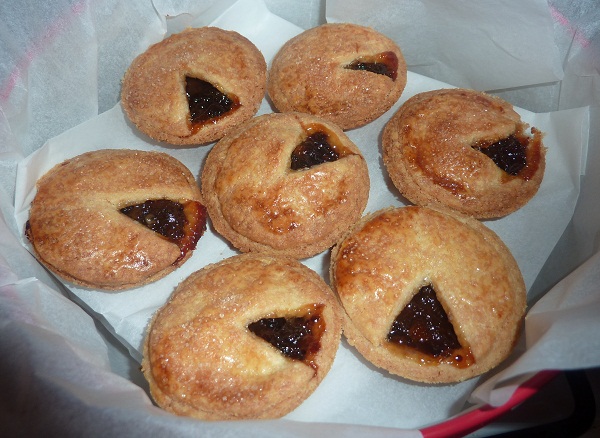 They came out lovely and even I like eating them!
I've had quite a few people ask for the recipe so I'll add a simplified version below, it's off the BBC GoodFood website and makes a good pastry for mince pies. Of course you can either use store bought or your own homemade mincemeat for the filling.
You will need:
225g diced cold butter
350g plain flour
100g golden caster sugar
280g mincemeat
(I just used a whole jar)
1 small beaten egg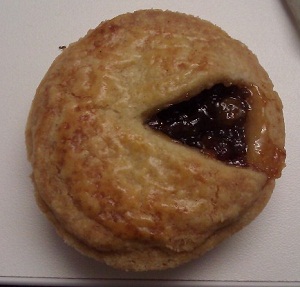 Rub the butter into the flour until mixed and then add in the sugar and pinch of salt. If you want a dough that can be rolled out add about half of the egg at this stage and then combine the pastry into a ball.
Preheat the oven to 200C (180 for a fan assisted)/gas mark 6 and then grease a shallow cupcake tin tray with butter. Once greased you can cut out a circle slightly larger than the holes in the tray and carefully pop them in to fit the holes.
Once all the tray holes are filled, spoon a small amount of mincemeat (or more dependent on how much filling you want) into each hole and then cut another piece of pastry for the lid, be it a pac-man shape like I did, or a star or just a circle to cover the top. Carefully press the edges to the lid to seal them, no butter or egg will be needed to seal them
Then brush to tops of the pies with egg and you can also sprinkle on a little brown or golden caster sugar, pop them in the oven and bake them for about 20 minutes until they're golden ontop. Once removed from the oven leave them in the tin for about 5 minutes and then transfer them to a cooling rack. Then once cold transfer them to a nice airtight tin.