So as a sort of precursor to my impending delicious Christmas dinner that I'll be having with my family on Christmas day, I thought I'd have a go at doing my own.
Although as I had to cook it straight after work and do a whole list of other things I couldn't really cook a whole chicken so I settled instead for a pheasant with a small array of roast vegetables.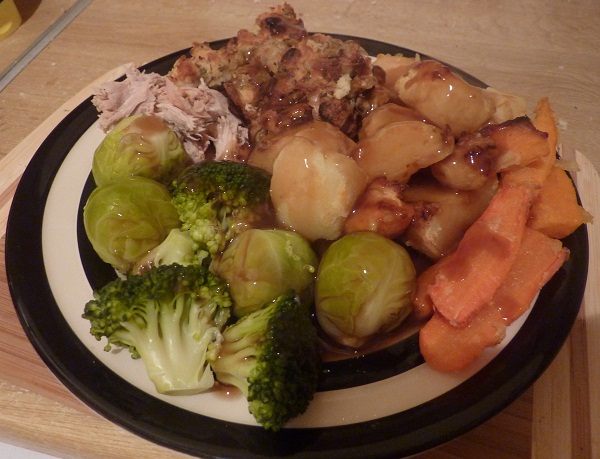 Overall it turned out very nice, although the best of show had to of been my stuffing, I can make it taste just like my mum's which is great!