I hadn't had the chance to write about what I picked up on Christmas eve as I was busy writing other blog posts that were slightly more themed, however I have the time now and I thought I'd just show off what I picked up the day before I visited my family.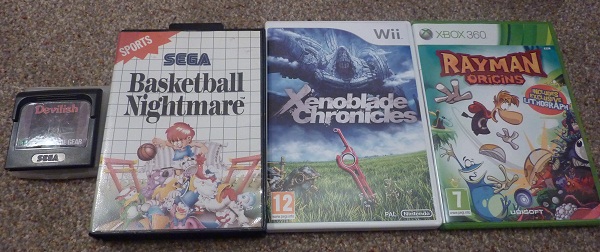 I picked up a few games, not as many as I would have liked, and there were a few that weren't in stock which saddened me, but I managed to pick up two older games from a Cash Generator/Cash Concepts which was Devlish for the Game Gear and Basketball Nightmare for the Master System. I also popped in GAME to check out their sale and grabbed a copy of Rayman Origins and Xenoblade Chronicles.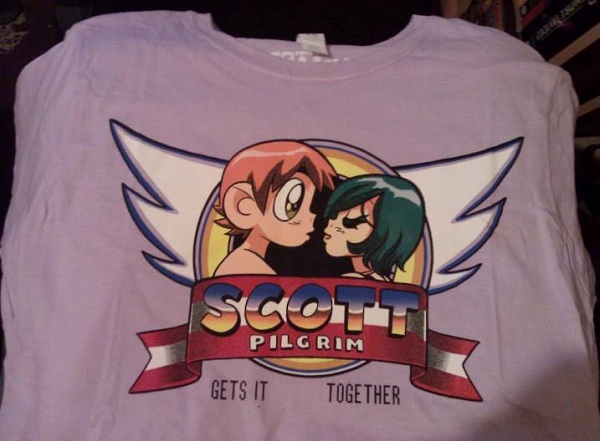 I also then picked up something else from Red Sun Comics & Collectables, and that was an awesome Scott Pilgrim t-shirt.
I had lots of other fun including having a sushi lunch which was great as well as of course getting to see my family for a lovely Christmas time which is still going to last a few more days.